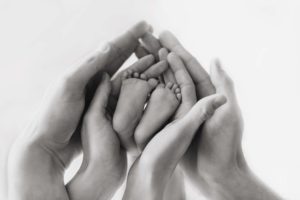 Up until a few years ago, when it came to fertility it would be just the woman coming in for treatment.  Now, whenever I work with a new fertility case I always work with the woman and male.  You might be asking why.  Simply put – you are both as equally responsible in creating the health of your precious baby.  You both need to be on the same page and if one seems to be putting in more effort than the other this can also add strain and pressure to your health and relationship.
The health of sperm is just as important as the eggs if not more so.  Sperm is very delicate and more susceptible to damage then eggs.  Many fertility related problems including miscarriages are in fact linked to the male and sperm health.
For true fertility work, both of you need to be at your optimal best health.  Otherwise, if only the female is having treatment, it is hormone work.  What you put in you will get out.  The few months leading up to trying can make a lifetime of difference.  It is never too early to start planning and preparing for your ultimate precious bundle of joy.  You may daydream about the perfect nursery and put so much time into planning to have just the perfect stroller, the safest care seat, the cutest little clothes, all the way down to the wall colour and dinosaurs or teddy bear theme.  How much time do you think you need to put into preparing your health, to make sure your bodies and fertility is just right?